M3DIUM Studio
[
M3DIUM.XYZ
] [2022] is a studio focused on highlighting undergraduate art and design that I co-founded with Arlo Walker and Lars Delin. Our first collection was a collaboration with students from the Rhode Island School of Design. This collection is made up of digital works from current and recently graduated RISD painters, photographers, graphic designers, sculptors, industrial designers, textile designers, animators, fashion designers, and 3D artists.
As the lead graphic designer behind the brand, I designed the logo, brand identity, and website. We released our first drop [M3DIUM x RISD] on OpenSea on March 14th, 2022.
Click
here
to view the M3DIUM Studio website!
Click
here
to view the M3DIUM x RISD collection on OpenSea!
Indesign
Illustrator
Photoshop
After Effects
Adobe XD
Cargo Site
OpenSea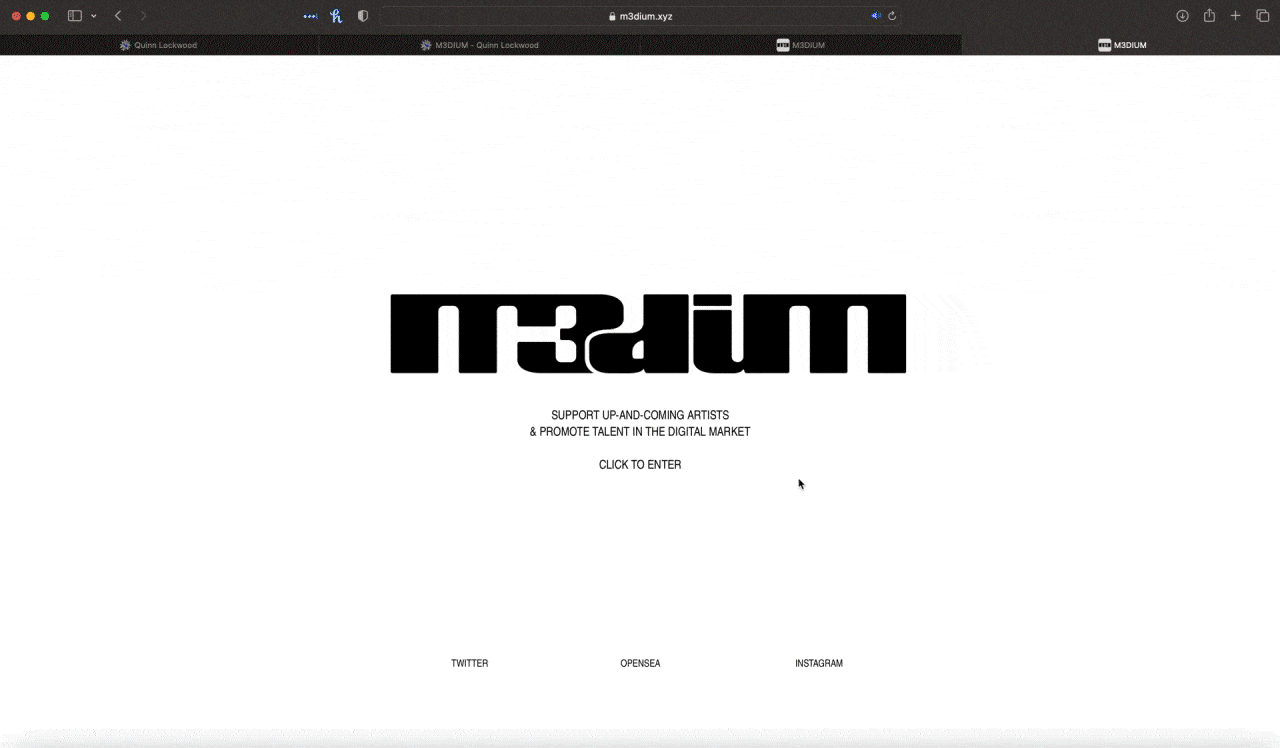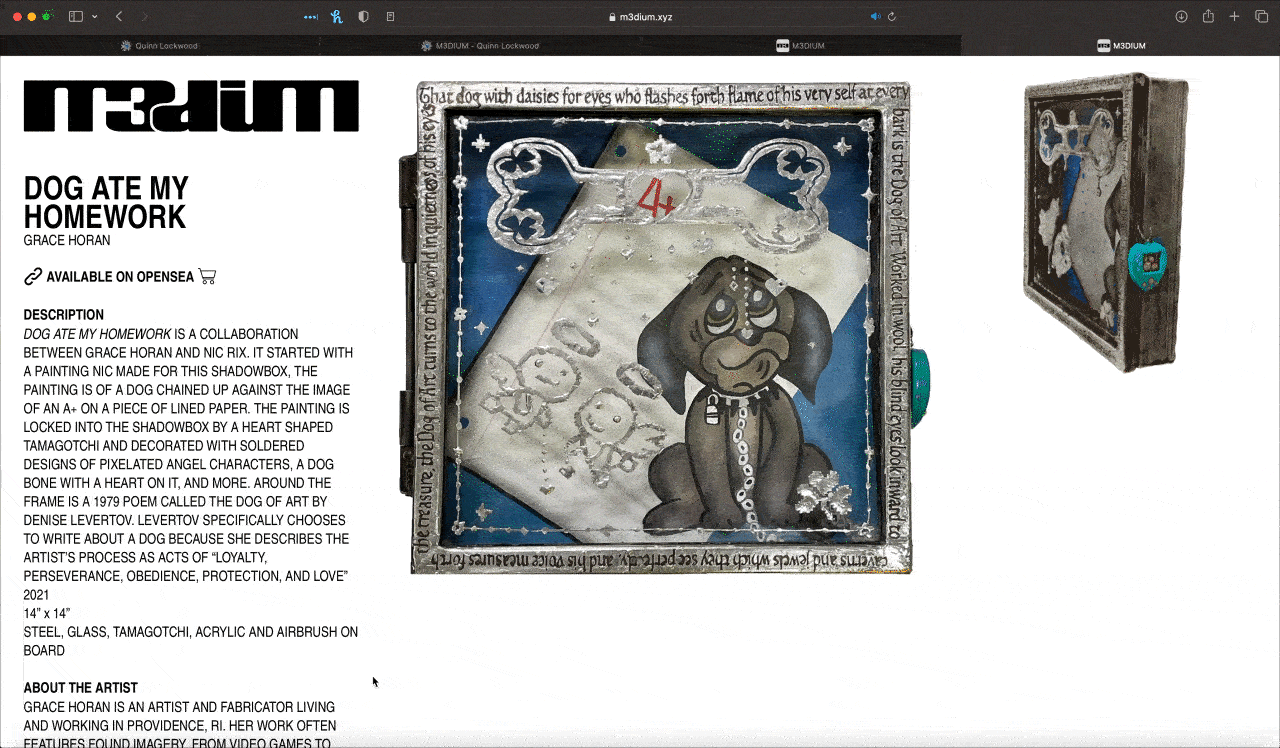 Screen recordings from the M3DIUM Studio website




Featured on the hompage of OpenSea for 2 consecutive weeks